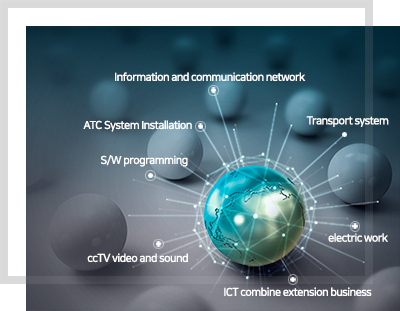 Thank you for visiting our homepage.
We have acknowledged the accumulation of information and communication technology for 20 years.
We have been advances in technology such as building telecommunication for broad band multimedia service, cctv, intelligent transport system (ITS), bus information system (BIS) as well as integrated control system. Recently, We focus on developing Solar Light BIT and ICT technology with using at smart farm and ATC System.
The goals of the company are customer satisfaction, quality of products and safety.
We are trying to grow with social responsibility and faith.
Thank you for reading.
Co, Ltd Deahan information communication CEO